US Manufacturing & Office Headquarters
Edwards Vacuum, an Atlas Copco company, is a developer and manufacturer of advanced vacuum products and abatement solutions. They supply semi-conductors to many of our local Portland high tech companies.  We helped them to create a distinctive national headquarters building here in Hillsboro, OR. The unique new manufacturing and office space reflects their cutting edge capabilities in both form and function. What began as a simple tilt panel warehouse building grew into a multi-functional hub for creation, collaboration, and connectivity.
Our design integrates function, flexibility, and feel. The foundation of the building uses a traditional cost-effective concrete tilt-up construction. What brings this structure to life is an uncommon attention to aesthetics, expressed by a myriad of Pacific NW details, an exterior featuring generous windows, a vibrant paint scheme, and distinctively branded red metal accents.
CLIENT
Edwards Vacuum
SERVICES
Development, Design, Construction
STYLE
Concrete Tilt Construction
SIZE


75,000 SF
RECOGNITION
DJC Top Project Submission
LOCATION


Hillsboro, OR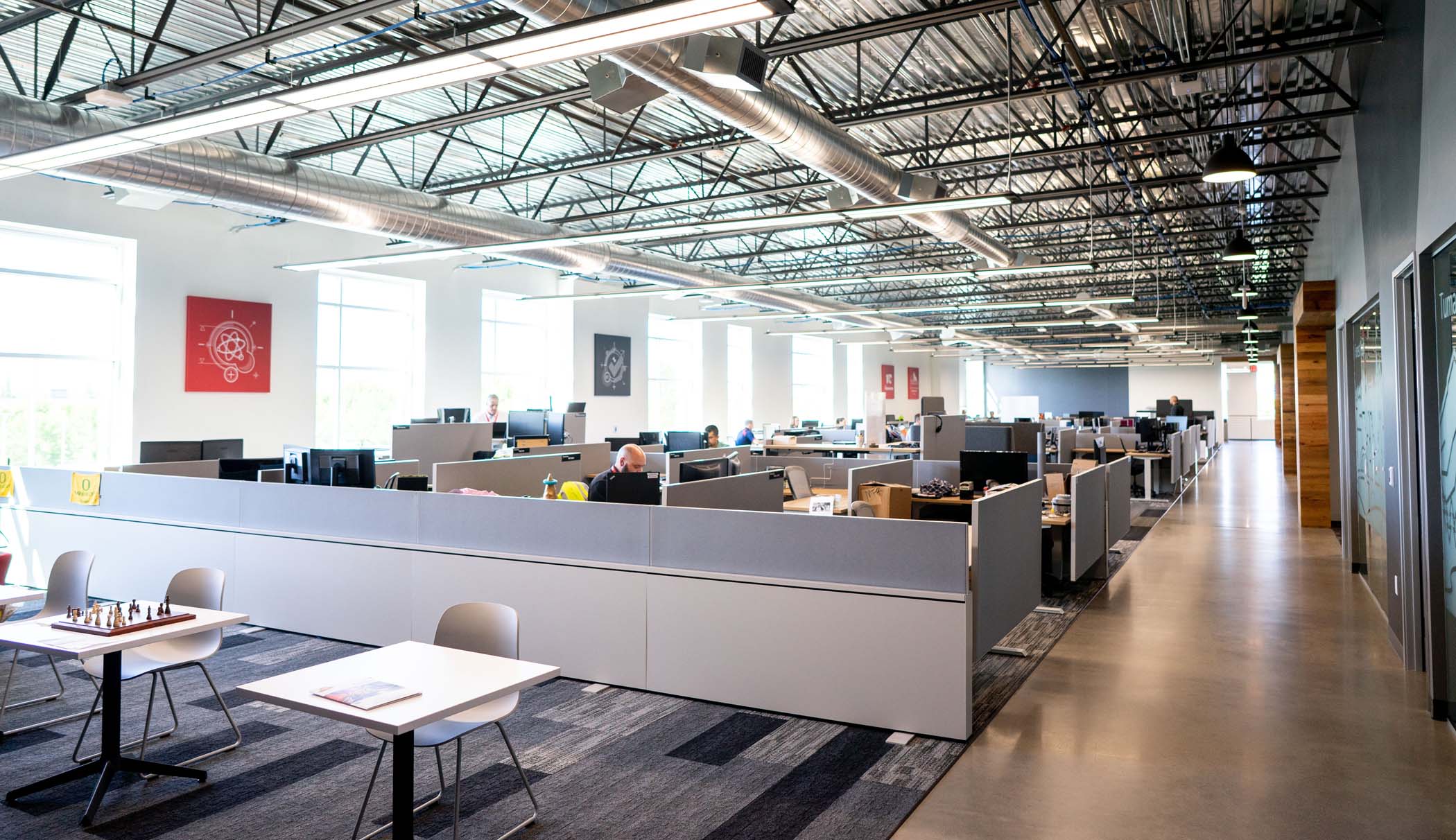 A Multi-functional Hub for Creation
The second floor is open office space, conference rooms, and employee break areas, all designed according to the flexible activity based workplace model. The ground and second floors are linked by an open stairway ascending from the gathering area. Divided into neighborhoods, the open office layout supports a range of work styles arranged around a central circulation spine.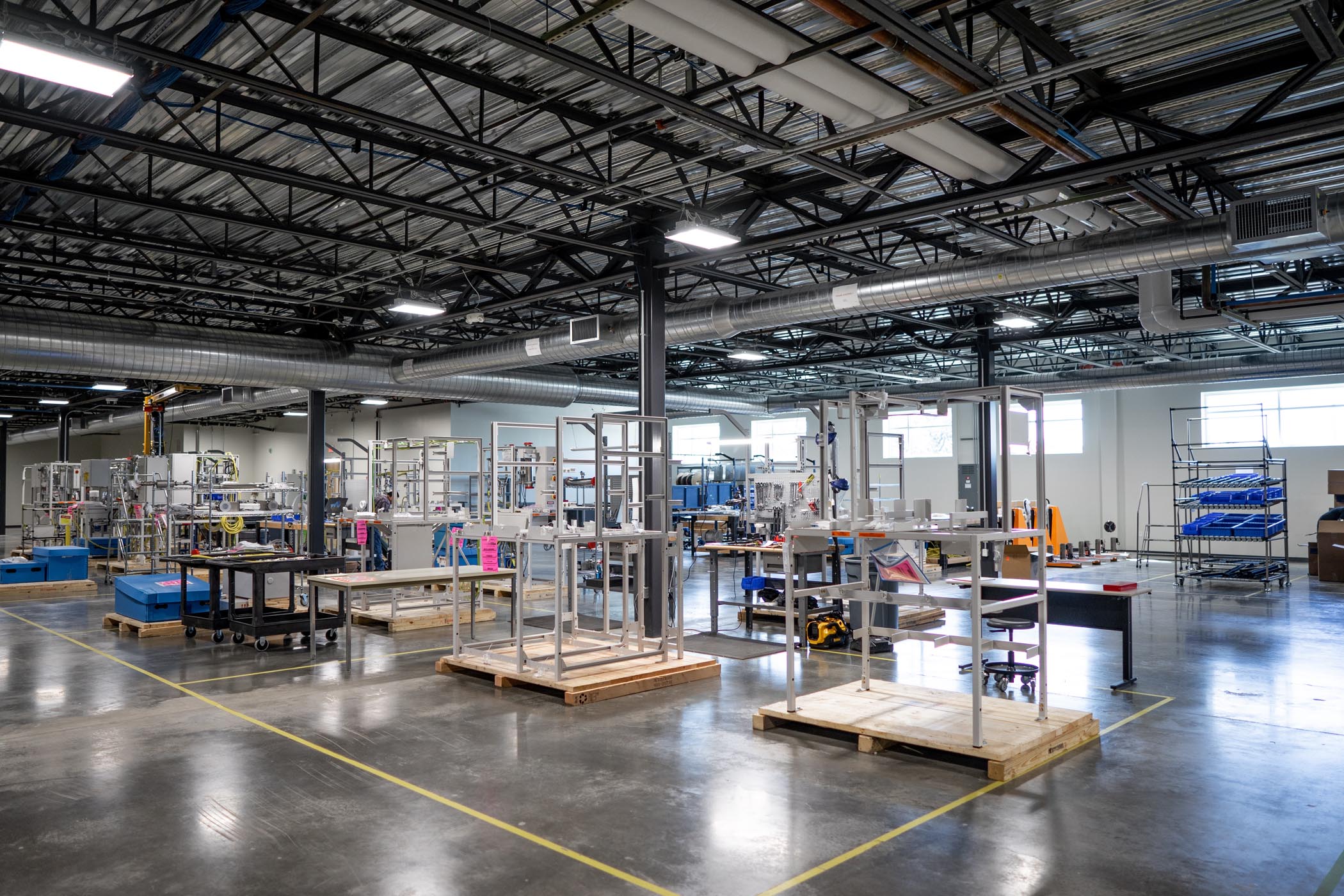 The ground floor includes a high tech manufacturing and assembly space, research and development labs, and a high bay warehouse.
Custom carpets incorporate elements of metal, pointing to the company's product and technology innovation. All the selected materials are texture heavy, rather than saturated with color, for a more refined appearance.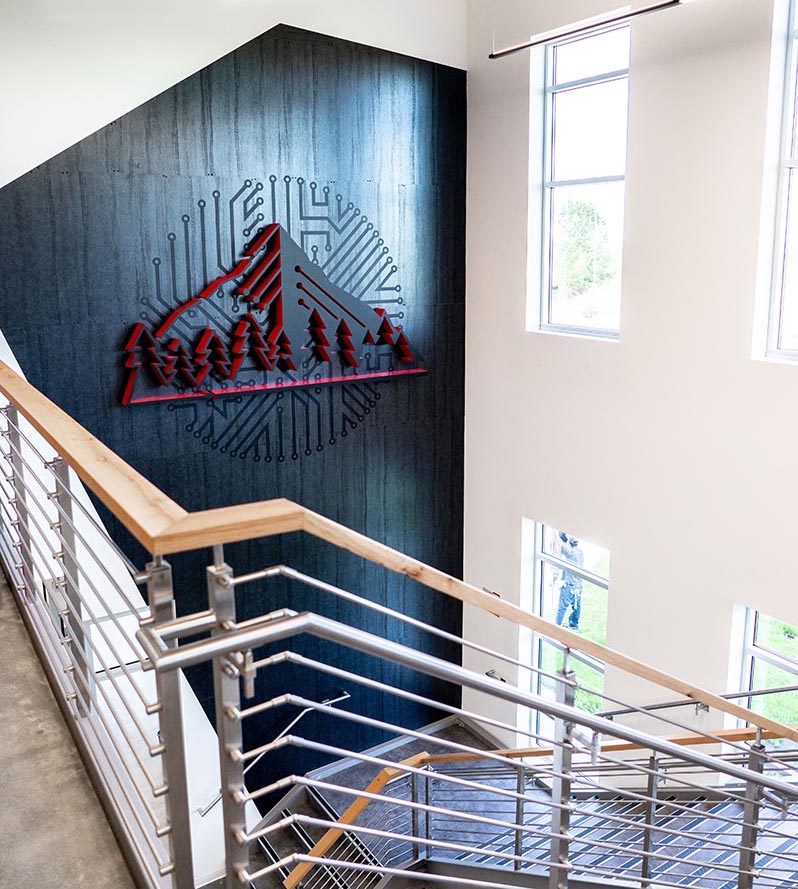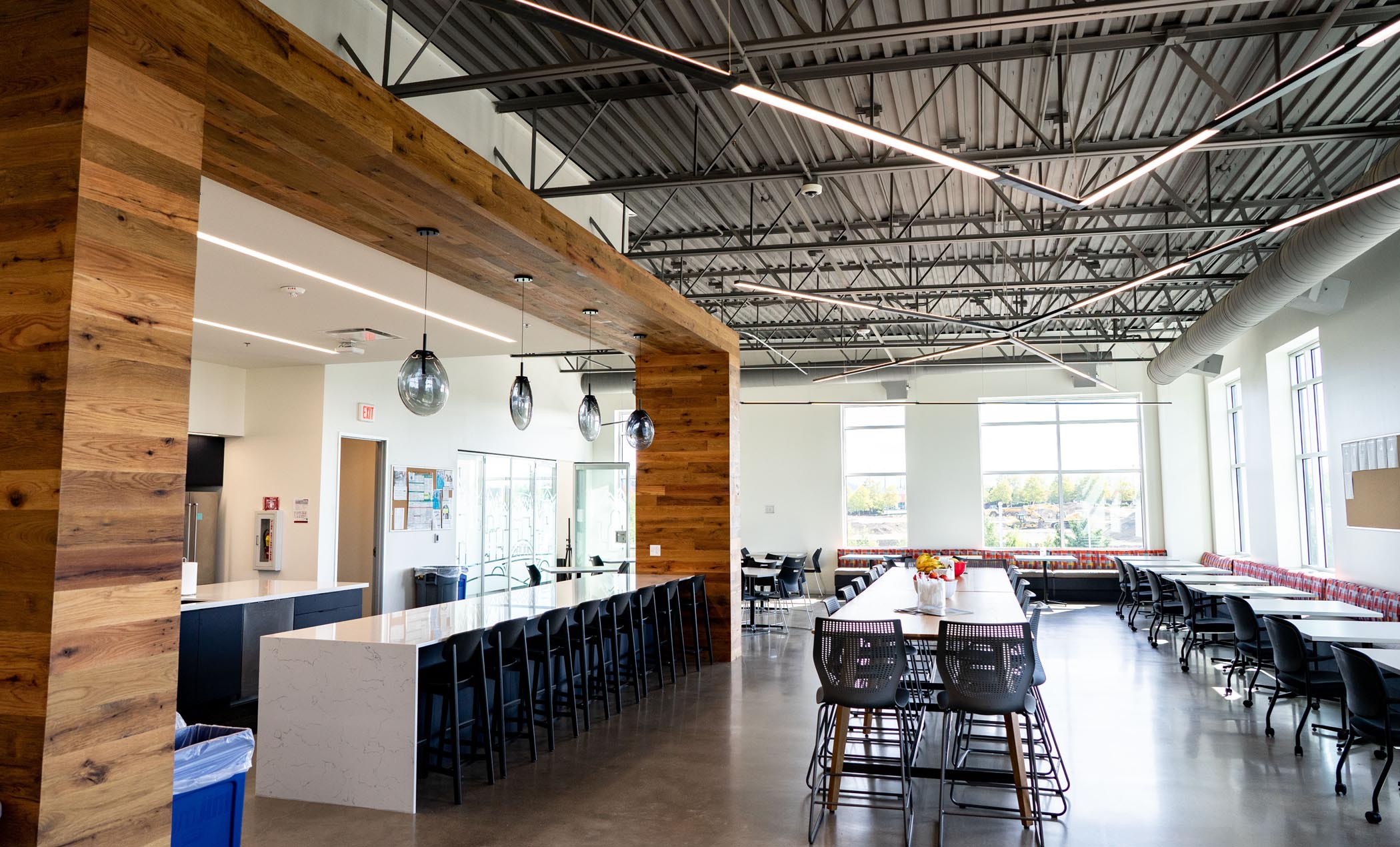 Red accents on the exterior reflect Edwards' branding, a theme reiterated throughout the building. Metallic fins emphasize the entry and key corners of the building. The intricate design of the fins is based on components found in their product lines. Contrasting dark gray and bright white geometric paint present a modern and refined image, reflecting the high level of precision with which they design their products.
"The Robert Evans Company is an experienced design & build firm that guided us through a complex facility design and build process. We started with very little experience and knowledge of optimal building layout, local code requirements and regulatory guidelines.
Working with REC resulted in a well-designed, comfortable and practical building constructed on time with a reasonable cost that makes a strong impression on the Hillsboro community and throughout Edwards and Atlas Copco."
-Mark Prusiecki | General Manager