Manufacturing & Office Headquarters
Fiber SenSys, Inc., (FSI) is the market-leading manufacturer of fiber-optic intrusion detection systems used for physical data networks and outdoor perimeters. Recognized for its development of fiber-optic sensors that exceed in performance, reliability and security. The company's products have successfully been deployed on fences and alongside physical data networks at some of the world's most critical sites. Fiber SenSys approached us to create their new headquarters from initial land development to business-ready move in.
Opting for one of our signature BuildSmart properties gave us a 9-month+ head start on the process, and allowed us to create a customized building for them in under a year.
CLIENT
Fiber SenSys, Inc.
SERVICES
Development, Design, Construction
DESIGN PARTNERS
Mildren Design Group, TM Rippey, Ligman Lighting
DEVELOPMENT TYPE
BuildSmart, Concrete Tilt Construction
SIZE


23,650 SF
LOCATION


Hillsboro, OR
A BuildSmart Success Story
As a developer and a builder, we're uniquely positioned to provide clients with property opportunities already vetted, secured, and permitted. Fiber SenSys jumped on this option, which allowed us to design, engineer and construct their headquarters with efficiency, skipping the land, search and permit time. The entire interior was customized for them – from individual offices to imported rest room details. We even moved the building a little bit and changed the loading dock layout to accommodate the type and number of their company trucks. The result was a building they love, in the time frame they needed, with our signature NW style.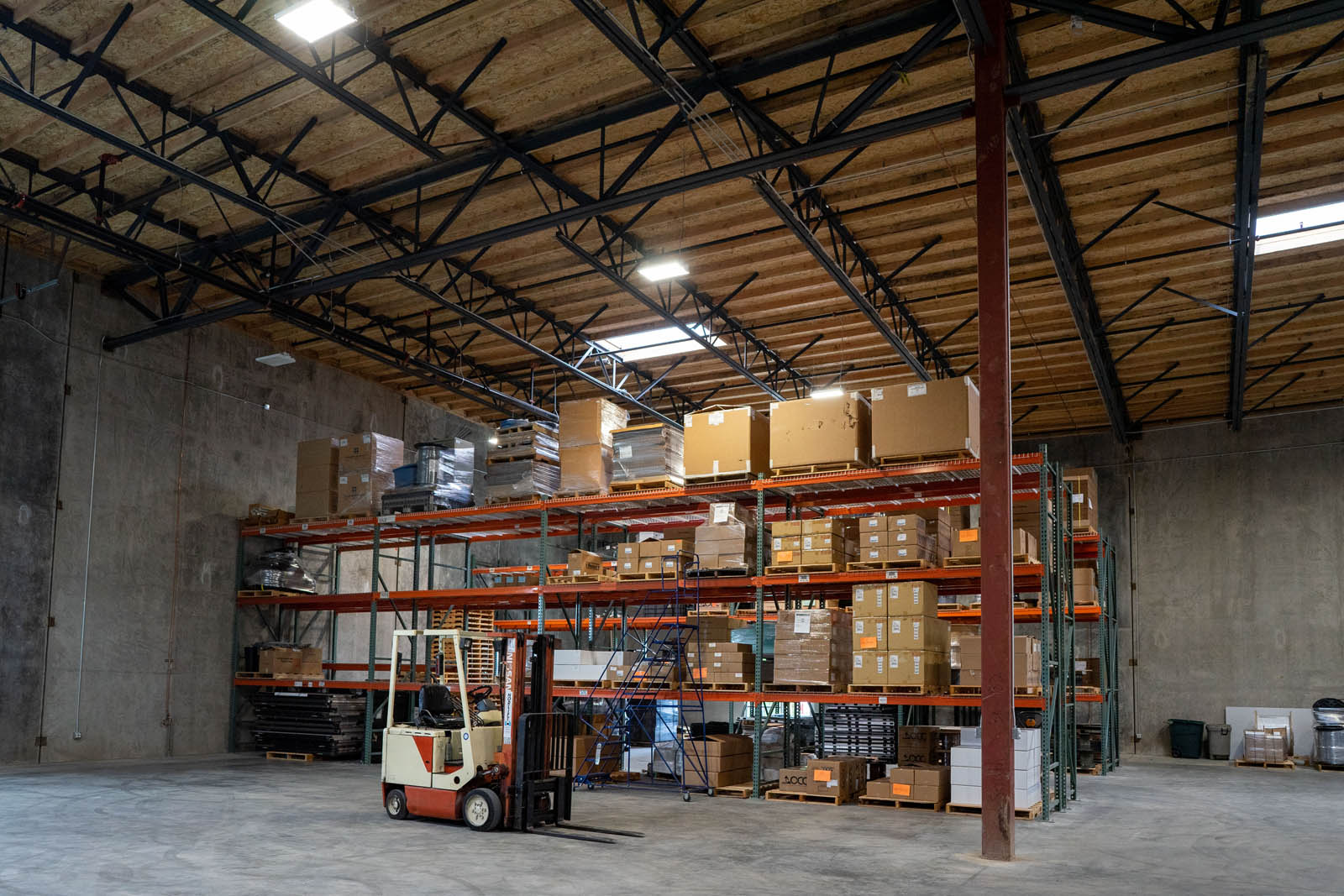 A large Testing Yard
Fiber SenSys required a large testing yard. They also needed a high percentage of the floor plan dedicated to their testing labs and research and development areas. We were able to make these modifications to the original plans.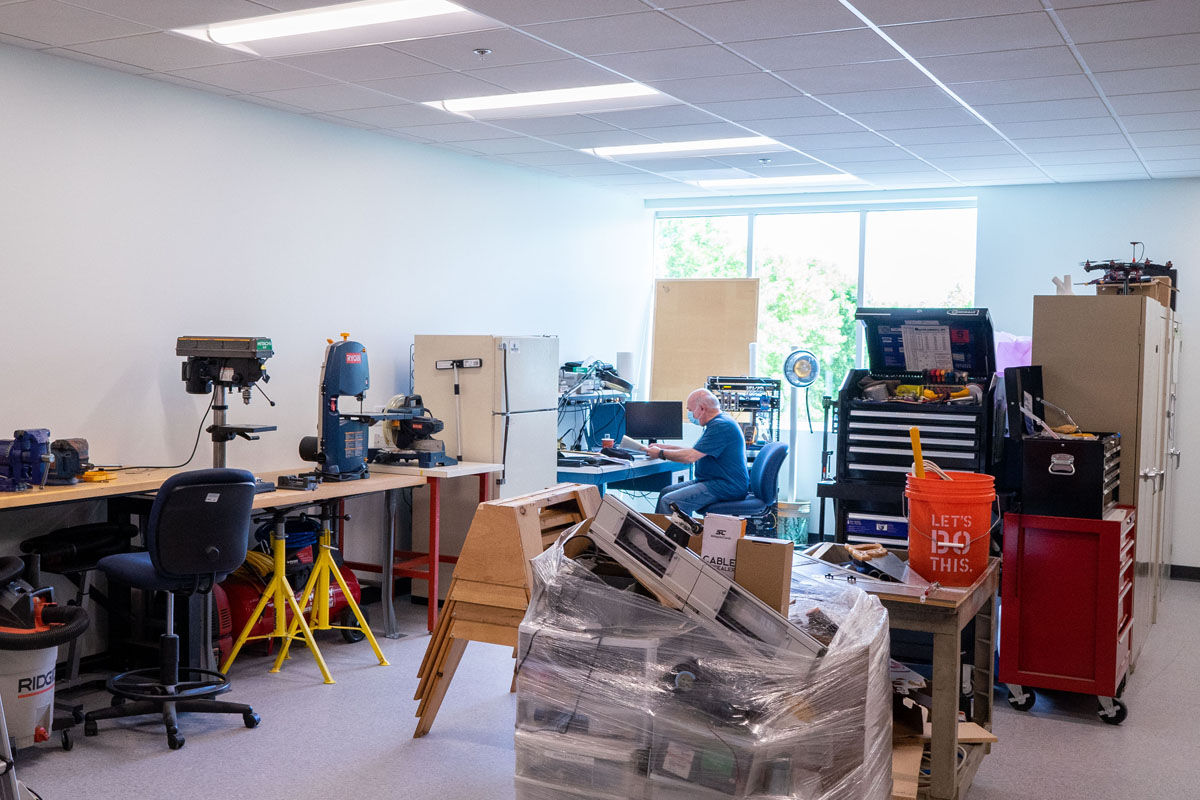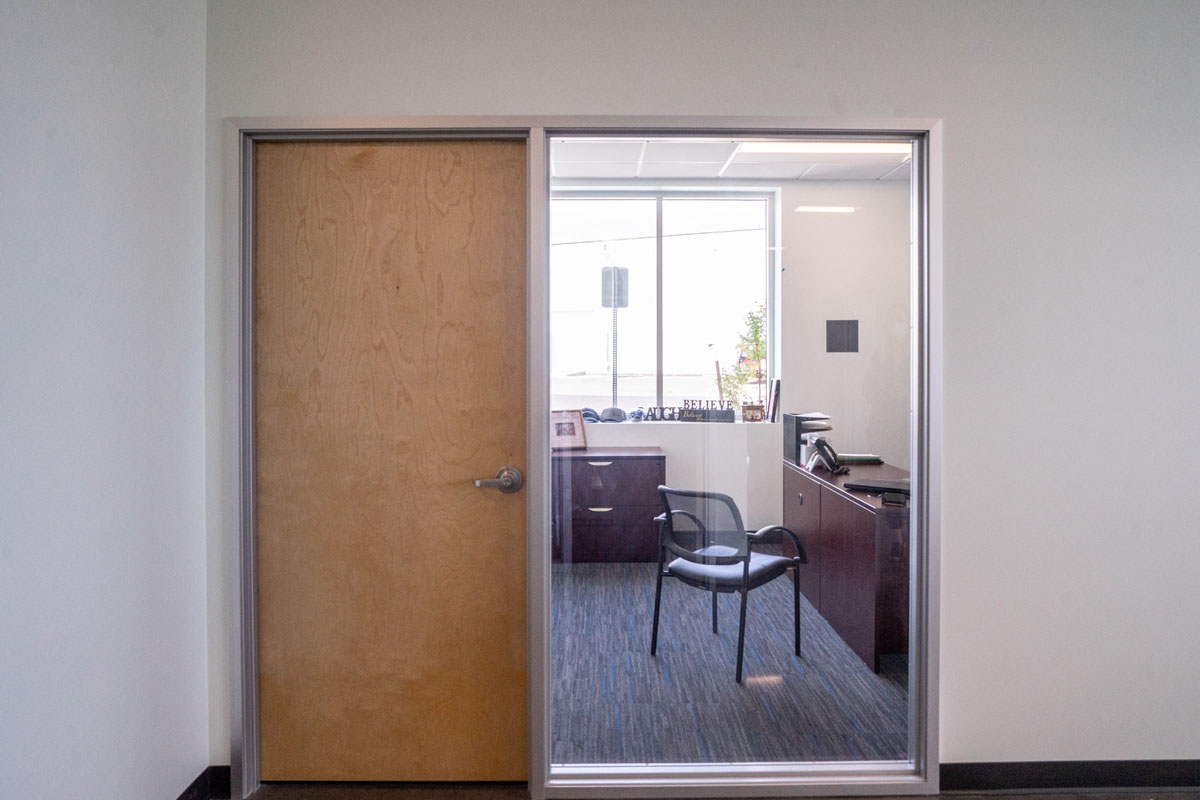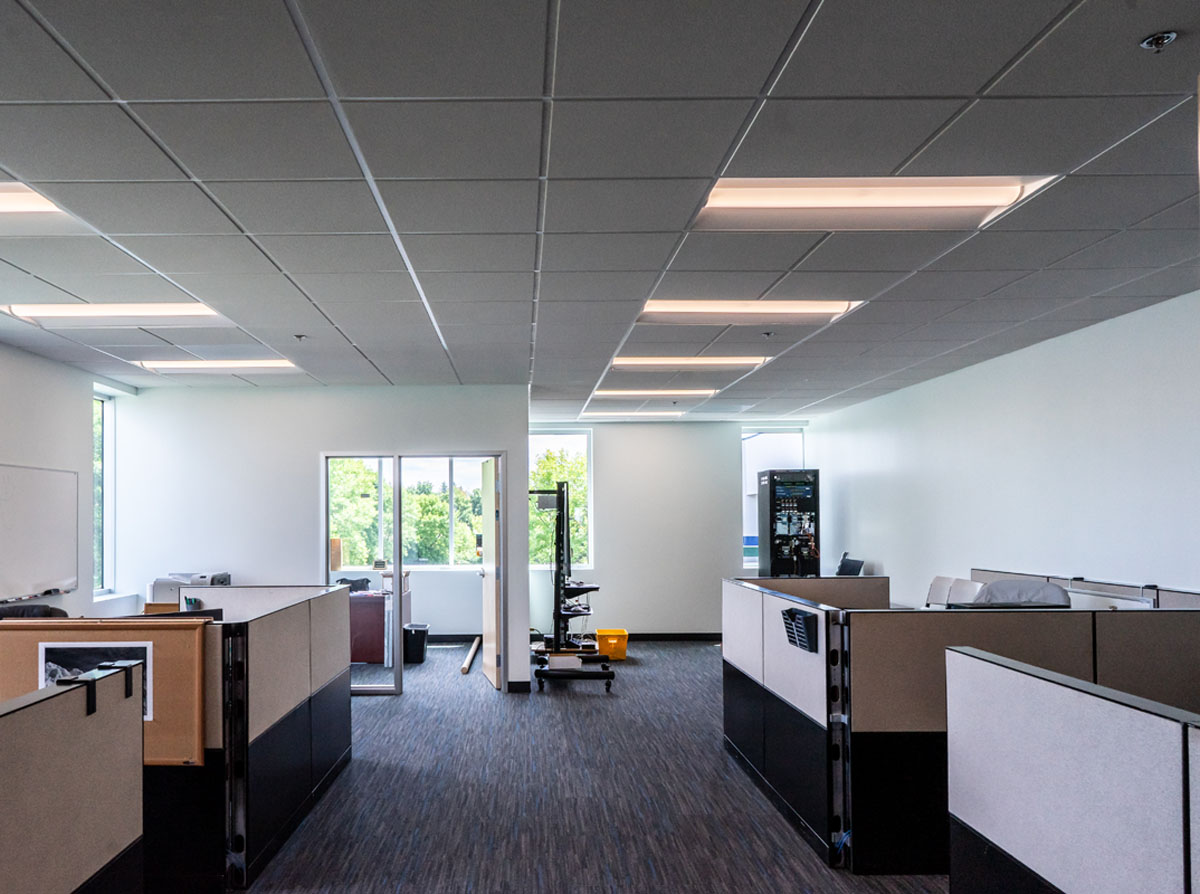 In addition to testing and manufacturing, Fiber SenSys also needed office, meeting and community spaces. We worked with them to develop a functional, clean and attractive layout that met their needs.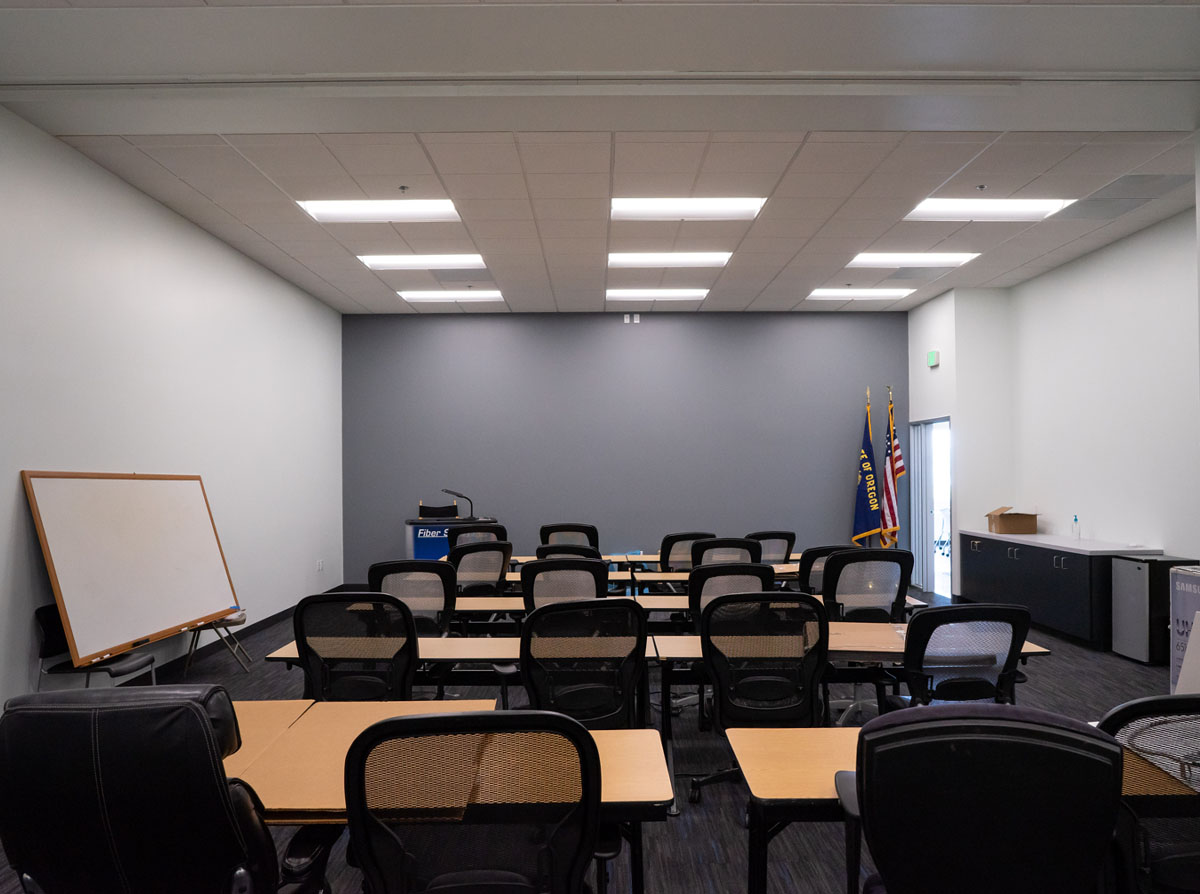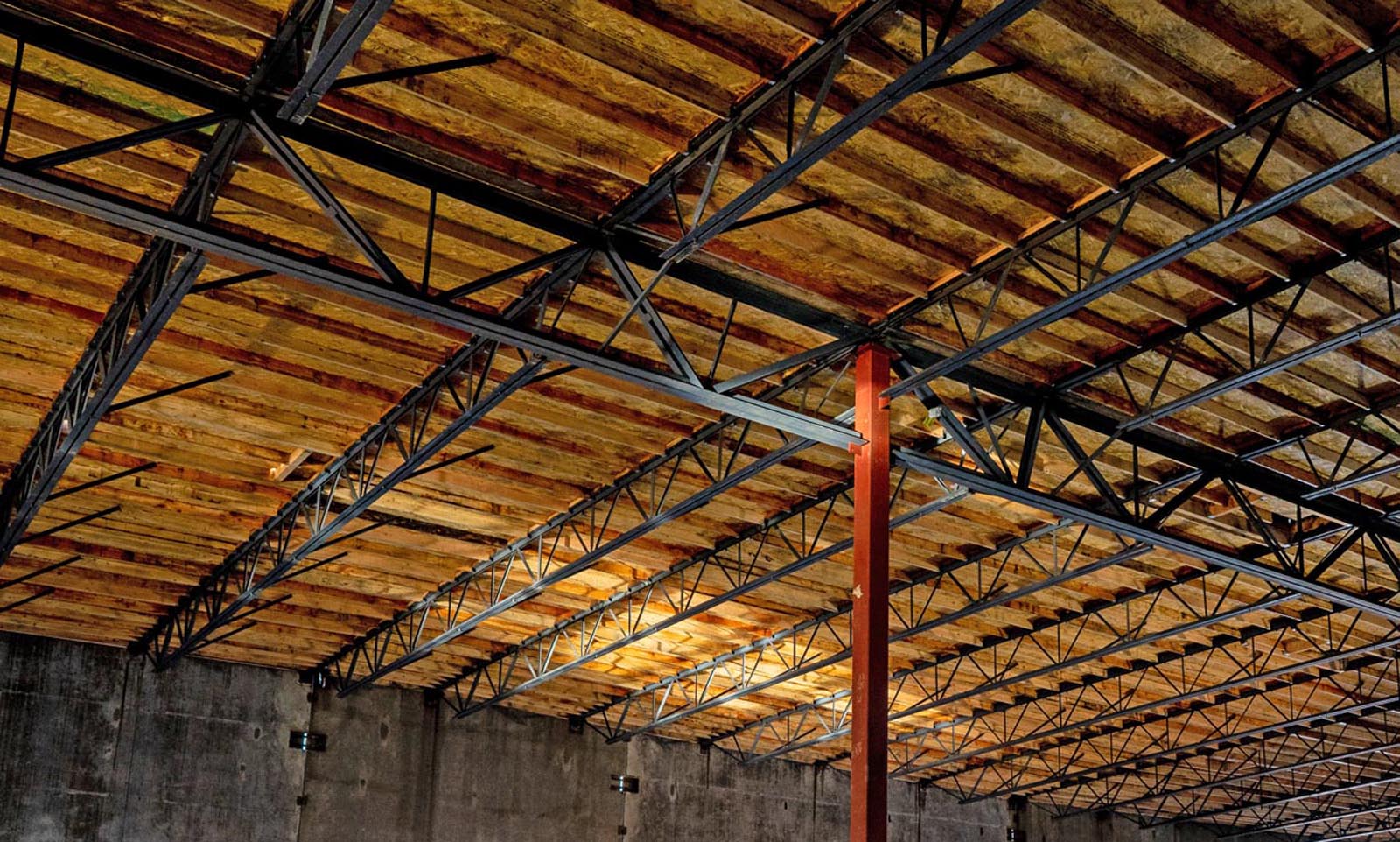 The roof system was created to handle additional loading in case of forthcoming expansion. It can also be easily converted from a 1-user building to a 2-user building should the need ever arise.
Concrete Tilt Construction
Tilt-up concrete construction was a perfect fit for this time sensitive industrial build. Panels were cast on site and then lifted with a crane to form the walls of the building. Tilt-up is durable and has the strength to resist disasters, water and insects. The heavy mass and large panel sizes provide good energy efficiency and sound performance due to thermal mass and airtight enclosures.
Pacific NW Style
Wood exterior accents give this otherwise purely industrial building a Pacific NW feel. Custom lighting designed by Ligman Lighting, and elegant landscaping also add to the finished beauty of this building.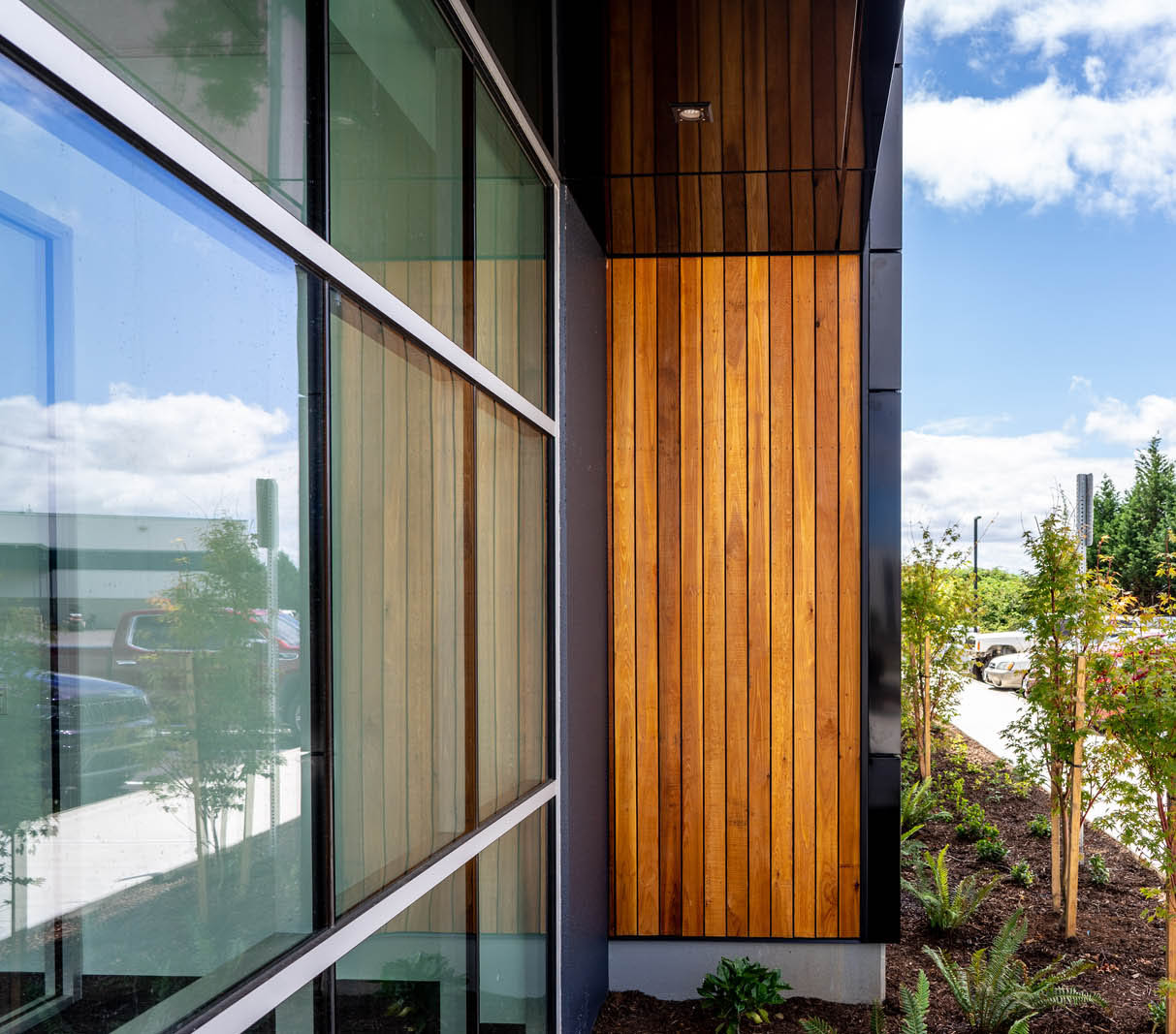 "The Robert Evans Company is an experienced design & build firm that guided us through a complex facility design and build process. We started with very little experience and knowledge of optimal building layout, local code requirements and regulatory guidelines. Working with REC resulted in a well-designed, comfortable and practical building constructed on time with a reasonable cost that makes a strong impression on our community."
– Fiber SenSys