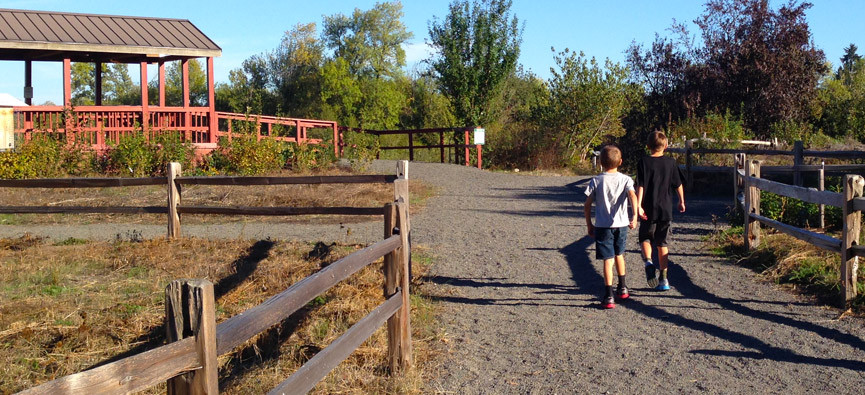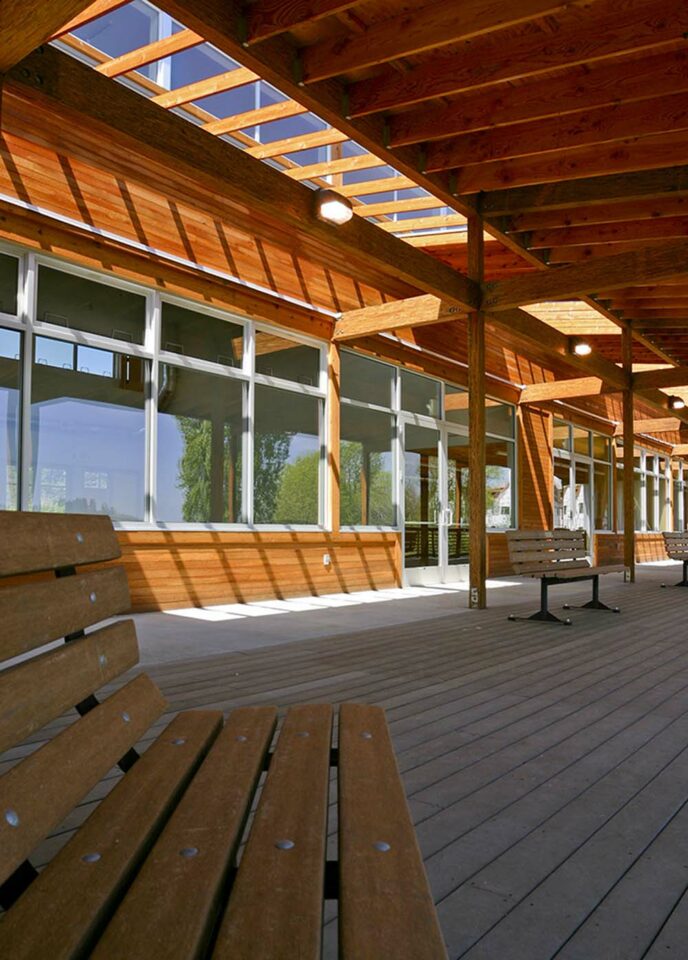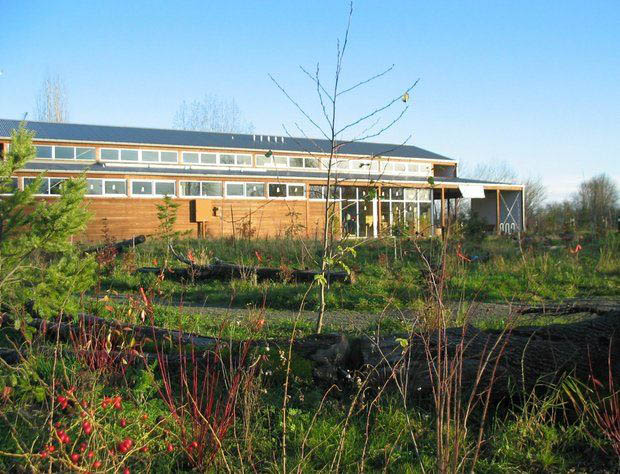 A Place to Learn About Nature
Community Wetland Center for Learning
The Jackson Bottom Wetlands Preserve — a 710-acre wildlife sanctuary and wetlands preserve — was founded in 1989 as a resource site for school children, scouts, educators, researchers and community members. The tranquil retreat is home to thousands of songbirds, ducks, geese, deer, otter and beavers.
It became clear in 1999 that a formal education center was needed for the enriching field trips and events provided to the northwest community. With the help of generous donors and dedicated volunteers, the education center opened in 2003, featuring interactive exhibit, unique artifacts, and a special classroom for hands-on learning.
The 12,000-square-foot cedar building blends well with its natural surroundings, with a 3,000-square-foot wrap-around deck that connects the center to the trails leading into the Preserve.
"Because of their real interest in the Preserve, Robert Evans Co. worked with us and our donor schedule to make the project happen in one year. On top of that, the firm saved us about $100,000 through engineering suggestions and changes in window and door systems."
Sandy Crinklaw, Director of Dev
CLIENT
Town of Hillsboro
SERVICES
Development, Design, Construction
LOCATION


Hillsboro, OR