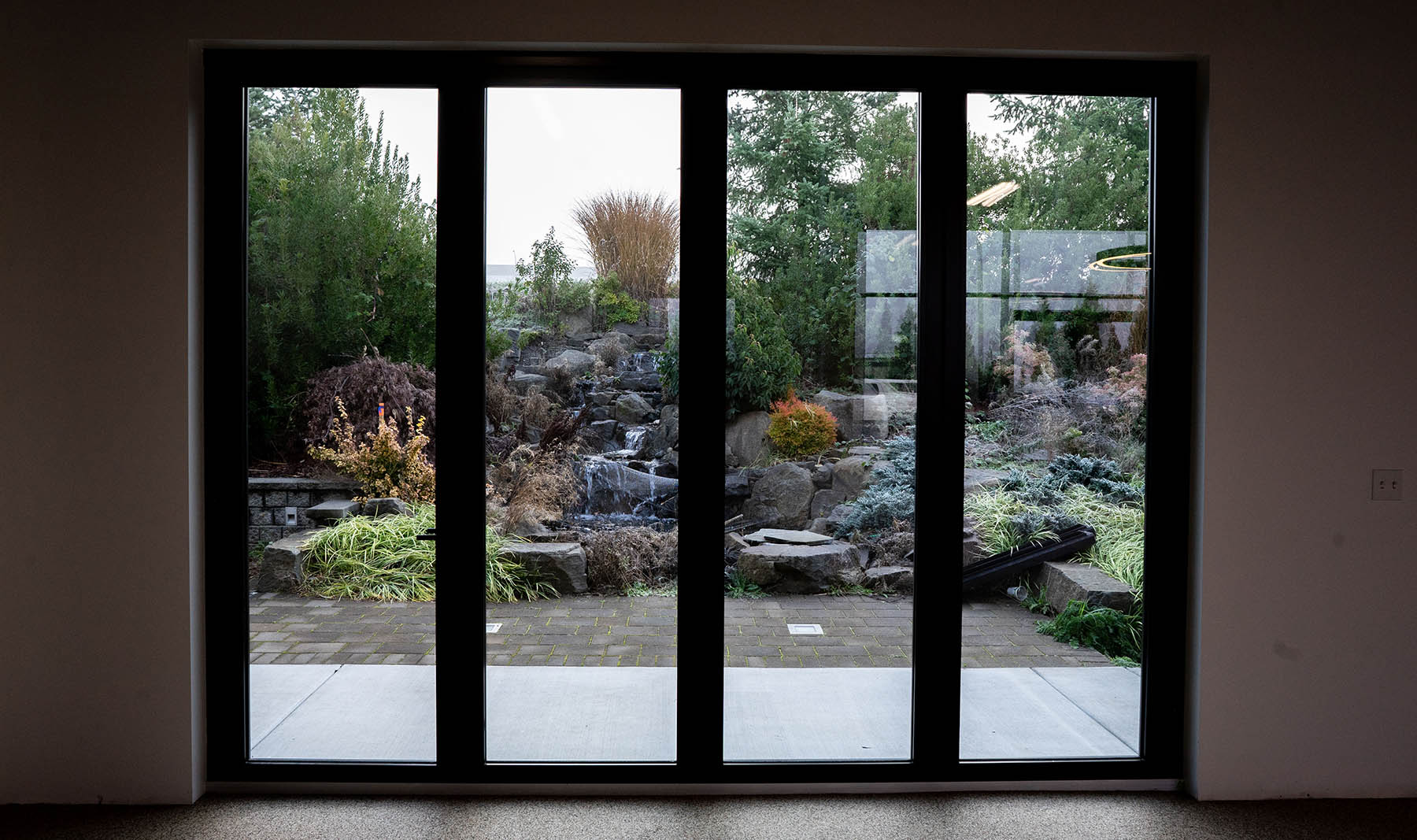 2,000 SF Showroom & Conference Room Addition
Ligman Lighting USA reached out to Robert Evans Company for help in growing their Hillsboro branch to better support sales and outreach given grown in the market for their specialty lighting solutions. We teamed up with our long standing partners at CIDA to help achieve the flexible showroom space they desired for showcasing various lighting options as well with a breakout conference room for presentations.
Ligman Lighting had a tight budget to work with and the team was able to achieve an end product within budget expectations that didn't sacrifice on look and feel or activation of the space.
Challenge
We met a tight deadline within an affordable budget. We some ingenuity we were able to reuse the existing storefront and canopy, saving money and conserving materials.
Creative Details
The unique exterior design includes a hardi-panel layout with an eye catching color scheme. Folding glass panel doors were installed to open to an existing patio and fountain. A thoughtfully planned electrical system allows for unique flexibility in lighting showcases.
CLIENT
Ligman Lighting USA
SERVICES
Pre-Construction, Construction
LOCATION


Hillsboro, OR