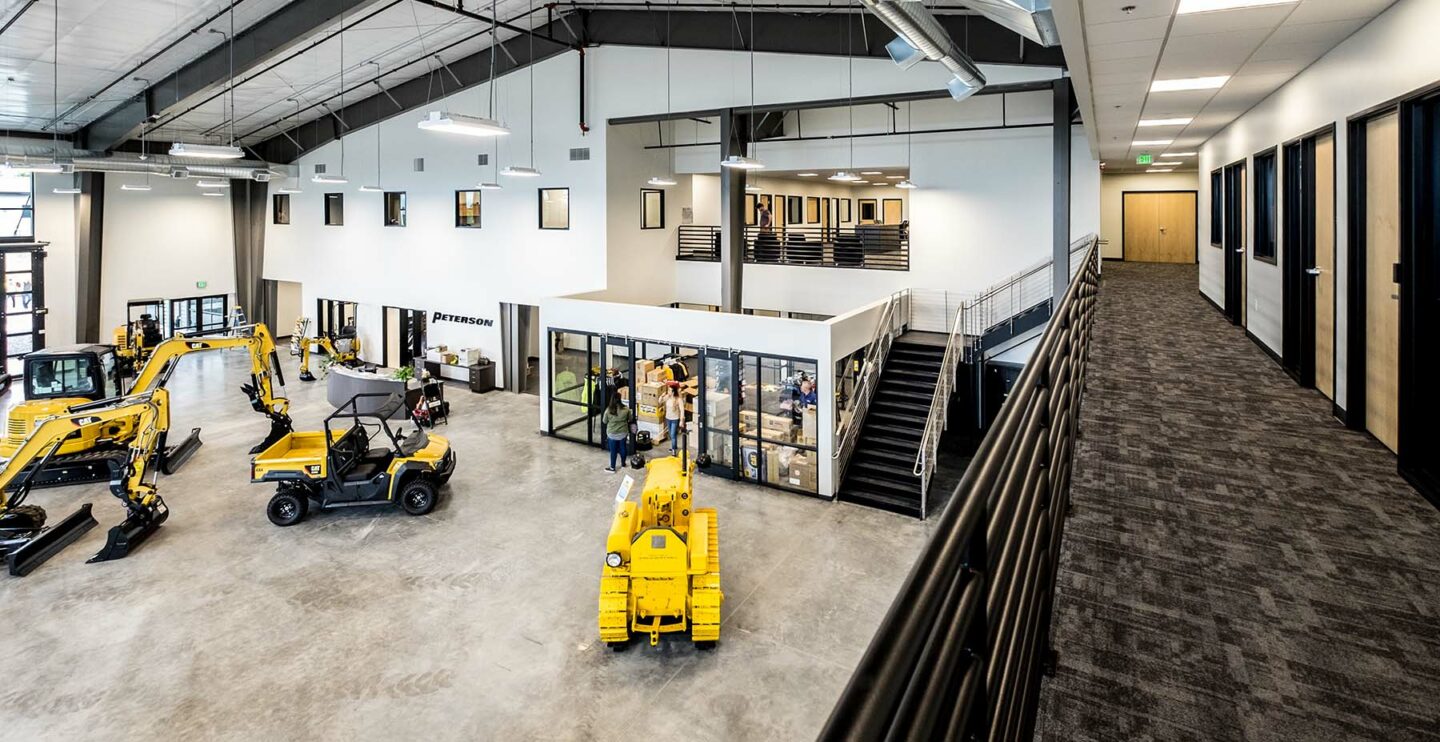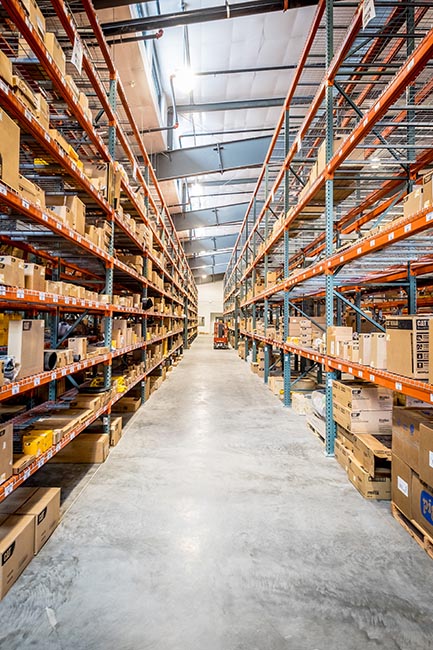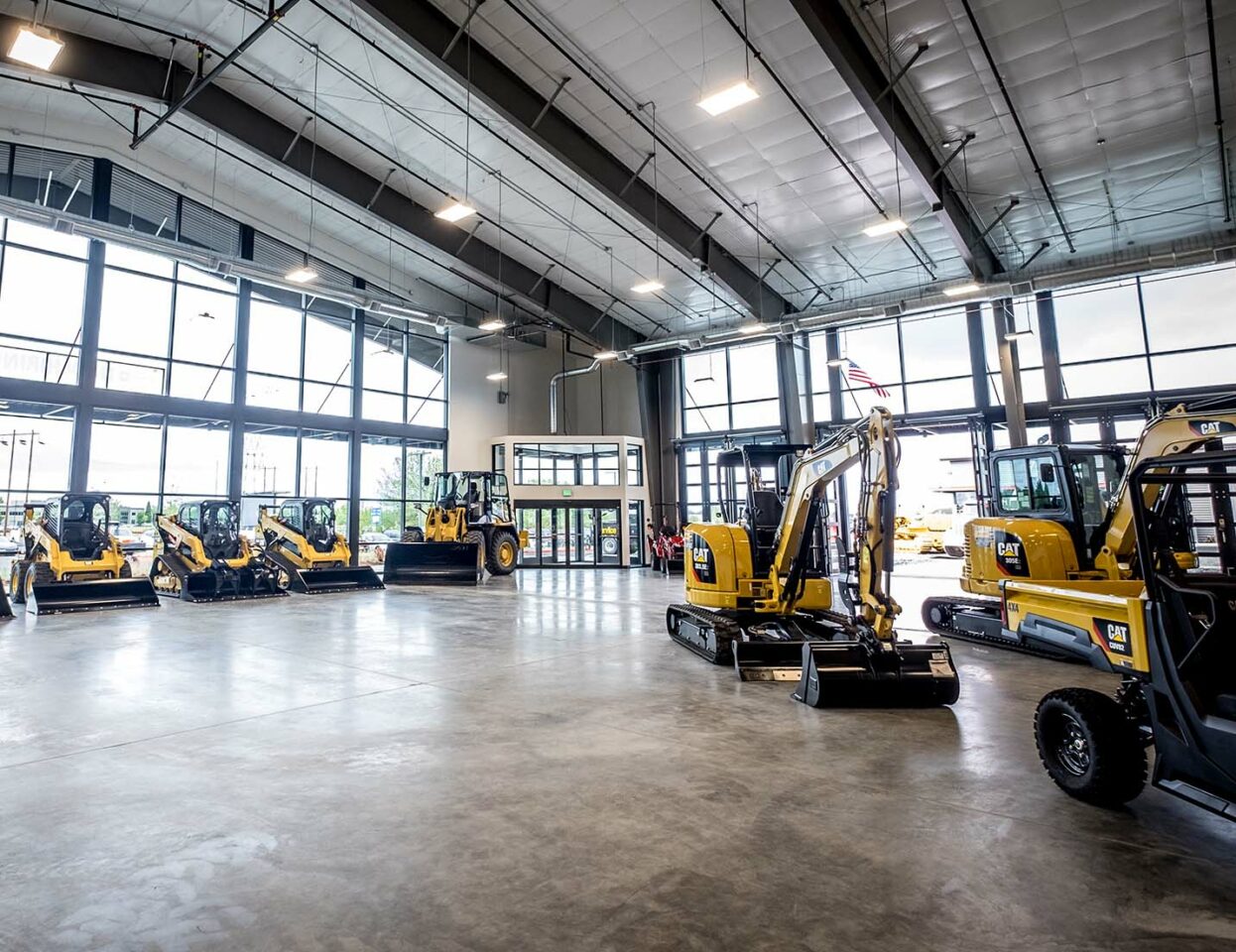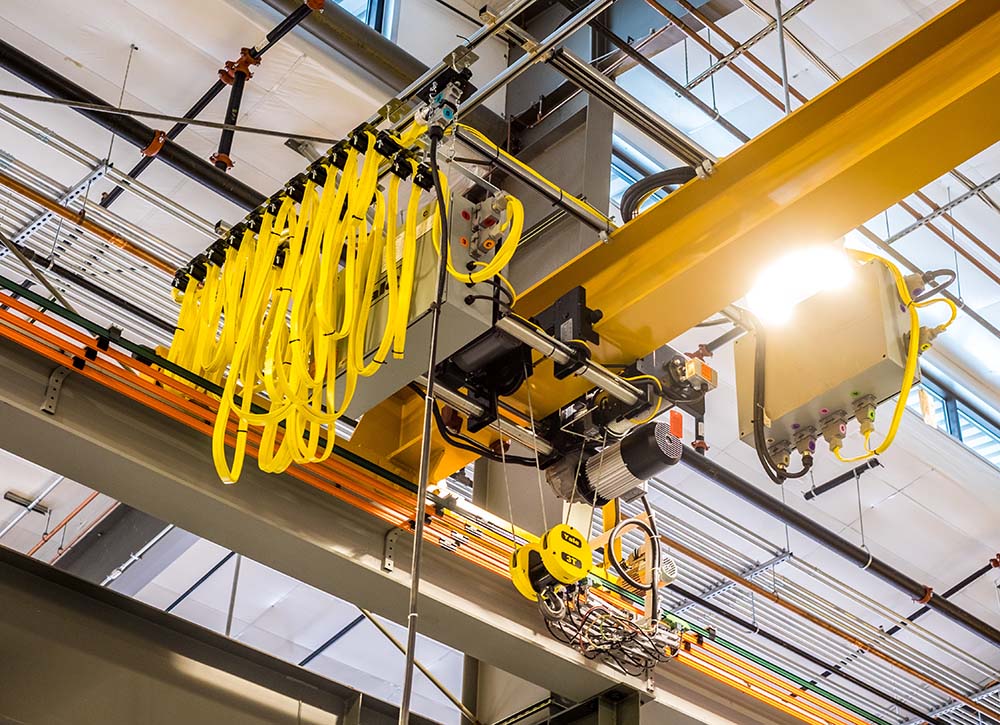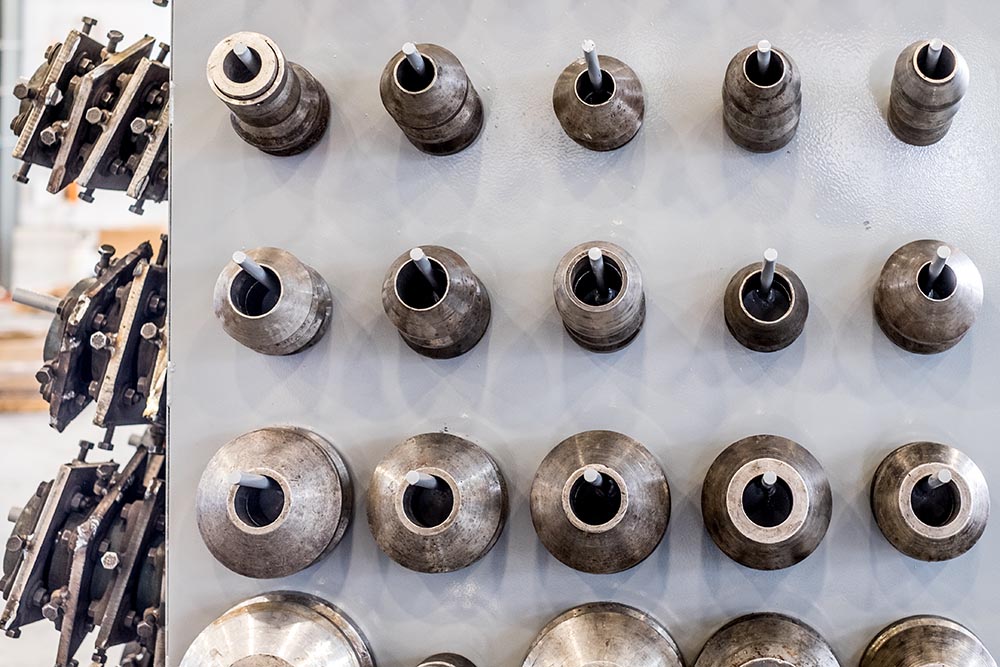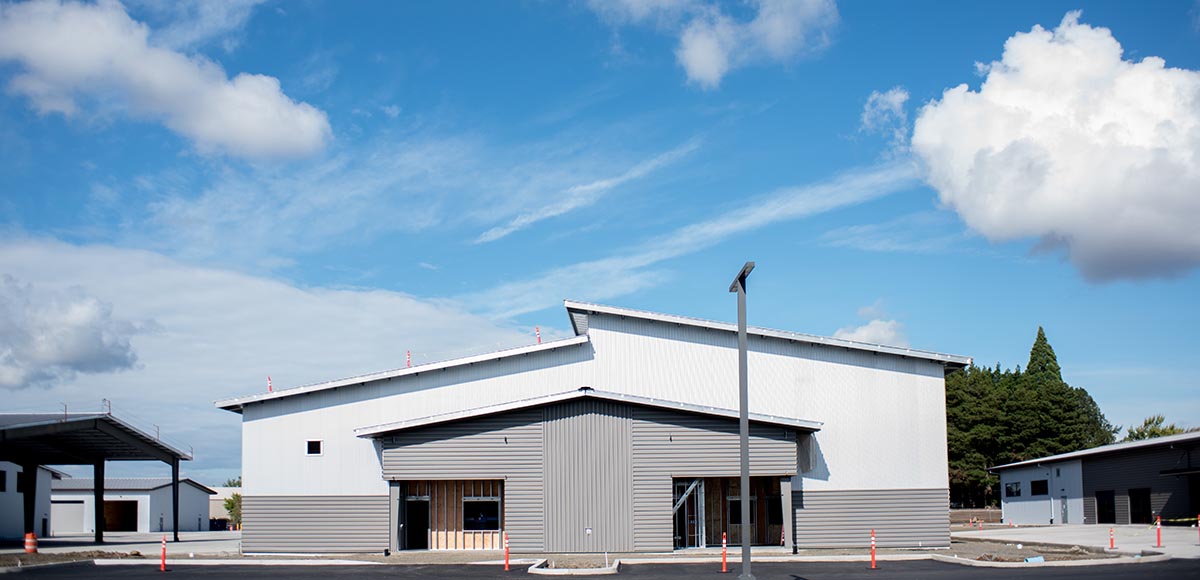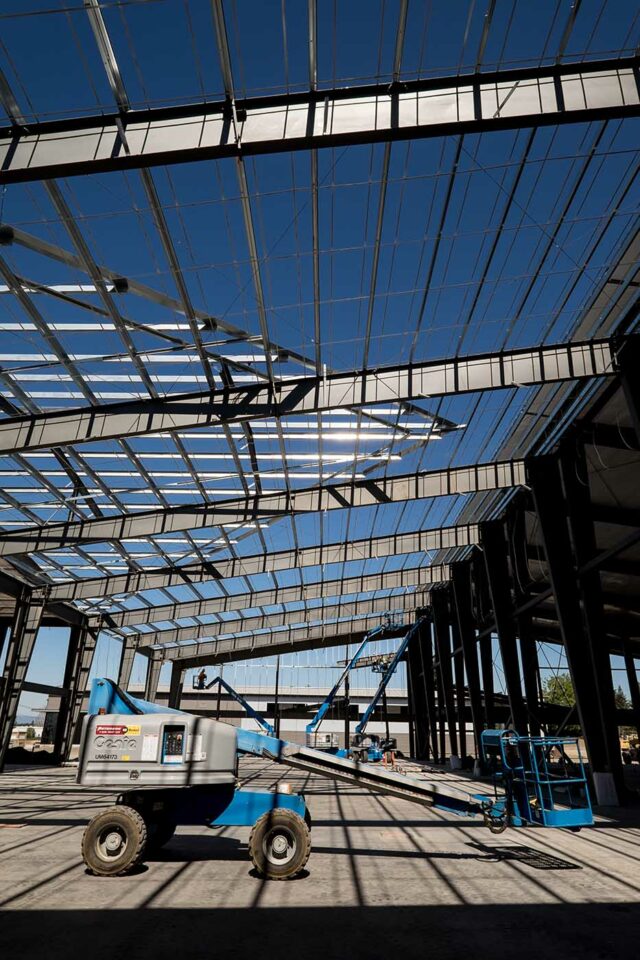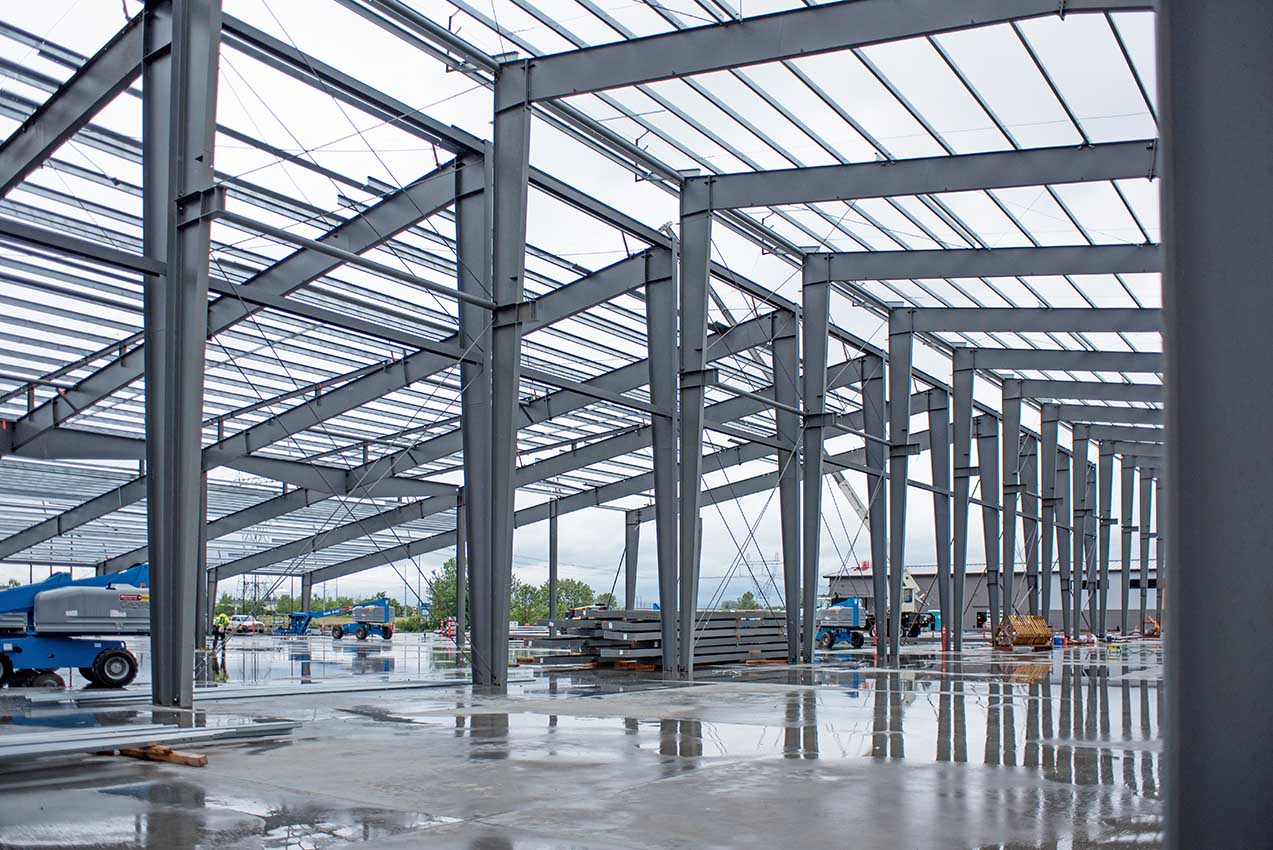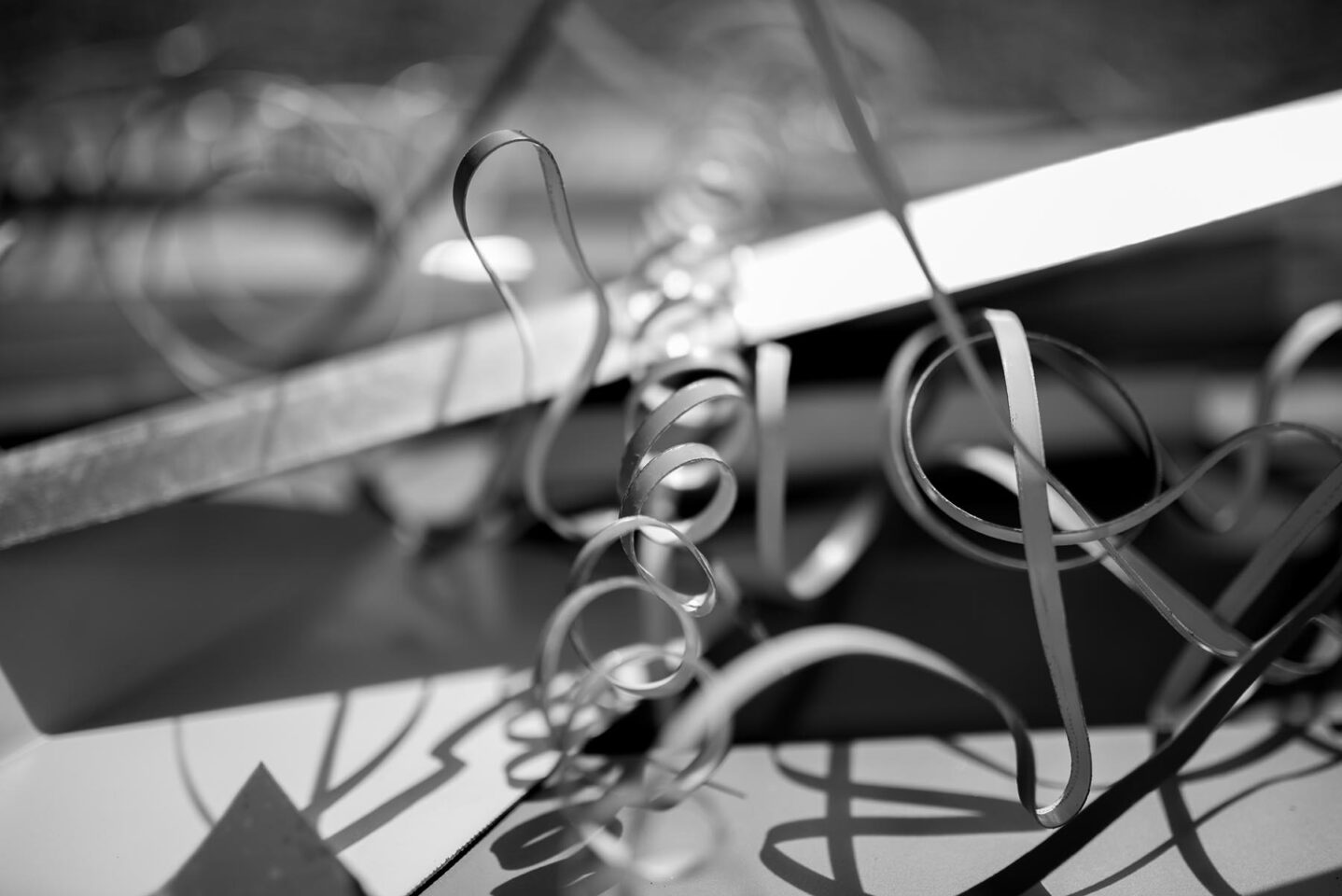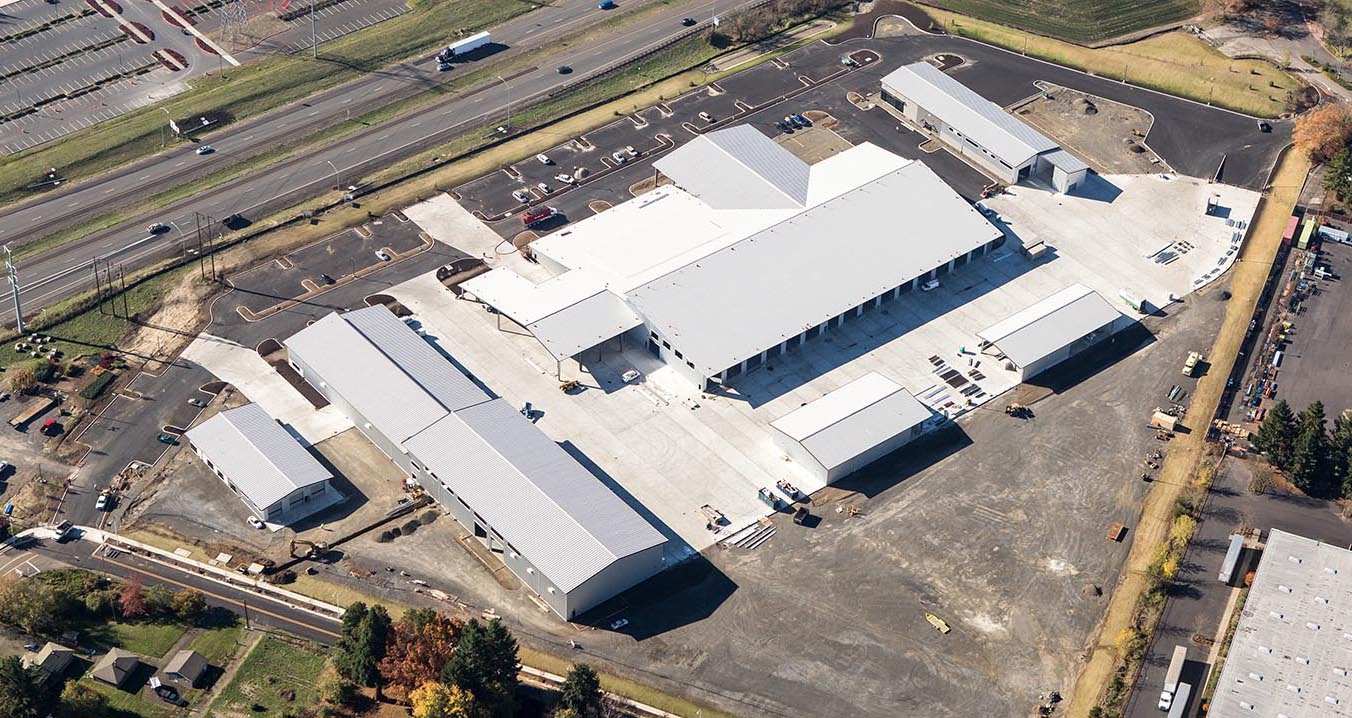 Reimagining Workflow on 22.5 Acres
Caterpillar Service and Repair Facility
Peterson Machinery services Caterpillar industrial equipment throughout the Pacific NW. The company's Oregon facility had grown over time on an as-needed basis leading to inefficiencies, obsolete machinery and environmental issues. From site location, to architectural and machine design, through complete construction, we managed every aspect of this exciting project. The campus has been developed with a focus on safety, efficiency, architectural beauty, and minimal environmental impact.
Pre-Engineered Steel for Safety & Longevity
Safety and longevity were of paramount importance, so we used pre-engineered steel instead of classic concrete tilt construction. The structures are built with seismic activity in the region in mind and are expected to survive earthquakes. Pre-engineered steel also allows for wider roof spans of up to 120 feet with fewer supporting columns required. This creates more interior space for the large equipment moving inside the buildings.
Leveraging the material's strength, 27 bridge cranes are used inside the facility. Without the need for additional structures, the cranes – the smallest ones weighing approximately 3 tons – can travel across longer distances unobstructed. This makes for easier and safer workflows.
Environmental Sustainability
We took extra care to create a facility that would last with minimal impact on the environment. At the wash racks, Peterson is using an enzyme digester system which traps hydrocarbons so they can be disposed of properly. This is more expensive than older, less environmentally friendly options – but worth the investment.
CLIENT
Peterson Machinery
SERVICES
Development, Design, Construction, Relocation
LOCATION


Hillboro, OR
Cohesive Layout for Better Work Experience
The new site offers a cohesive campus layout tailored specifically to the company's unique work flow, with state of the art machinery and repair facilities. Every detail has been attended to create a safe, efficient and environmentally responsible facility which will improve the work experience for employees, as well as open opportunities for an expanded regional customer base.